I was
surprised recently to find
out that
the prison camp
on which
the film The Great Escape
was based is in Poland. I am so used to be being told about all the famous events that happened here, that it is something of a shock to find that the location of one of the most famous and most loved World War Two films isn't one of those tourism places that are routinely mentioned as being of interest to foreign visitors.
If you want to be reminded of the film, try
the original trailer
and
Steve McQueen's motorcycle jump
- both from You Tube.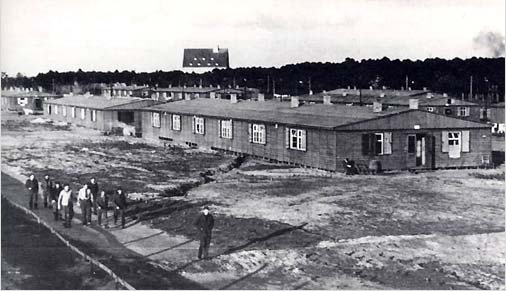 The camp is one of several in Żagań in Western Poland, with the
museum website providing details in English
. Żagań itself seems to be a place worth visiting if you are in the area (although I have never been there myself).
It is near the German Border, about 40km south-west of Zielona Góra. I've never been there either - apologies to
Marcin Głuchowski
for that, but I want to some day. I must try to get to Żagań at the same time. (There's a hidden reference to me in Marcin's link.)
My namesake wasn't as handsome as me in real life. It's just a camera trick.
If you're just in Warsaw for a short time and feel disappointed that you can't get to see any of these famous Polish wartime camps, have a look at
my old post on the Friendship Estate
.